Microweber Venus - Version 2.0
18 Oct 2023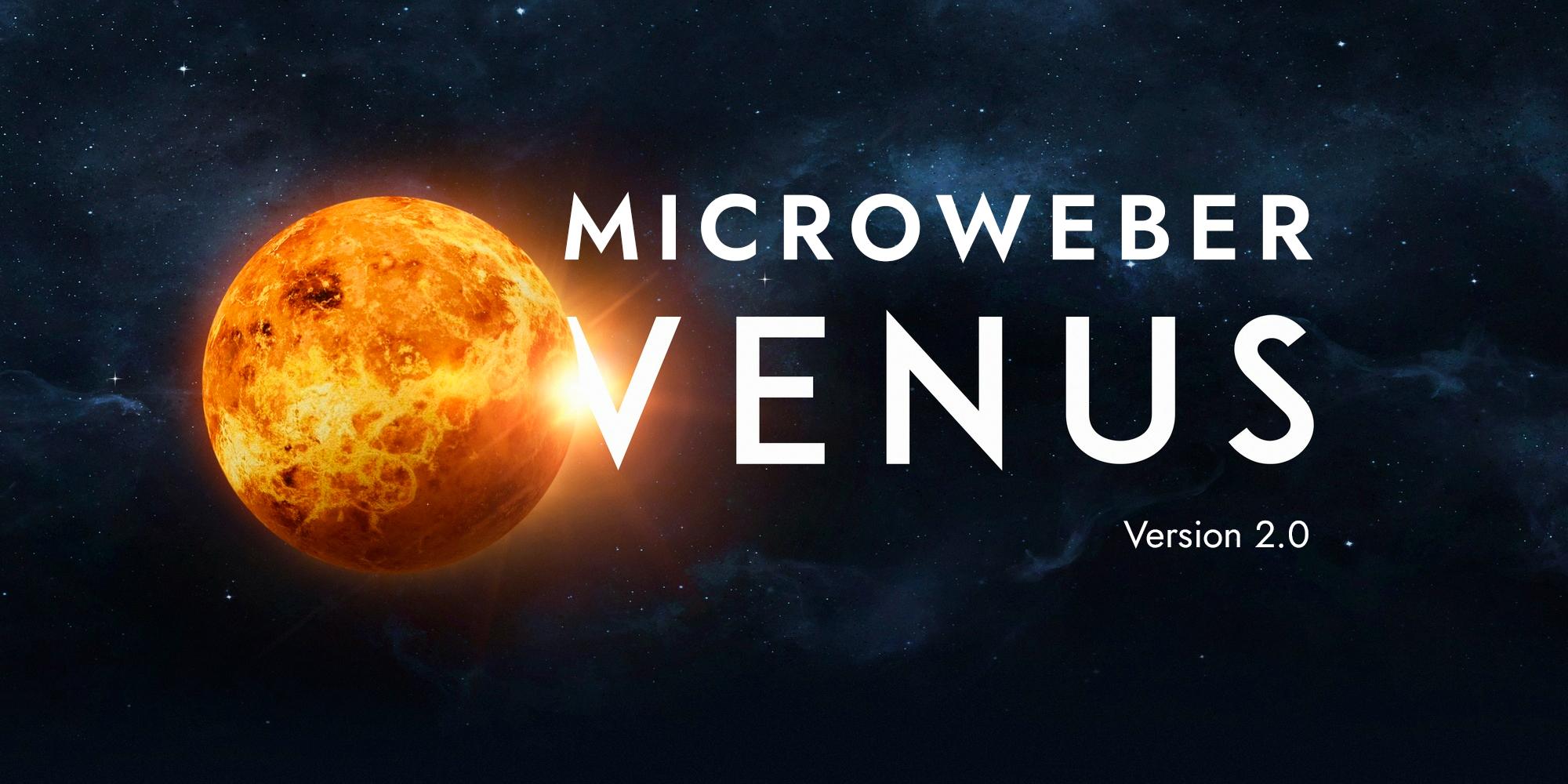 A full year of dedicated effort and hard work has finally culminated in the much-anticipated release of Microweber Venus - Version 2.0, and the improvements are nothing short of remarkable.
One of the most noticeable changes in this new version is the completely revamped interface. With a strong emphasis on improving user experience, Microweber Venus now boasts a sleeker and more intuitive design that enhances the overall ease of use.
The introduction of the Default Theme is a significant addition, offering users a BIG Template that can be easily customized to suit their needs. Furthermore, the inclusion of a CSS Editor allows for even more fine-tuned control over the appearance of websites created using Microweber. With a host of new Live Edit functionalities, website building and editing have become more dynamic and user-friendly than ever before.
But these improvements are just the tip of the iceberg. Microweber Venus - Version 2.0 represents a comprehensive refactoring effort, addressing various aspects of the platform. This new release is the result of months of diligent work, and it signifies a bold step into the future.
It's essential to recognize that Microweber has been a trailblazer on the internet, pioneering the development of Live-Edit and Drag-and-Drop functionalities. These features have been at the core of Microweber's success, and they continue to be refined and expanded upon in this latest release. The developers have exciting plans for these features, which promise to take website creation and editing to new heights.
However, Microweber is not just about the developers; it's about the community that supports it. The team behind Microweber values user input and encourages active participation. They welcome bug reports, feedback, and suggestions for improvements. Microweber is, after all, an open-source platform, and its continued success relies on the collective effort of its users and contributors.
In conclusion, the release of Microweber Venus - Version 2.0 is a significant milestone that showcases the dedication and innovation of the Microweber team. With its new and improved user interface, Default Theme, CSS Editor, and advanced Live Edit features, this release represents a leap forward in website creation and management. Microweber has a rich history of innovation, being one of the pioneers of Live-Edit and Drag-and-Drop functionalities on the internet. The journey doesn't end here; it's an invitation to be a part of the ongoing development of a truly open-source and super cool platform. Your contributions, feedback, and enthusiasm are greatly appreciated. Thank you for being a part of the Microweber community!