Firstly, thank you for a great product...
Don't know if anyone has had this issue,
As soon as i add the contact module, the page becomes unsavable.
I press save for the change and it the save button just says saving... for ever...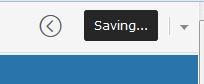 try to leave the page and get the please confirm u want to leave.
if i leave and go back to the page the contact module is not there...
Thanks in advance