Blog features
Everything you need to start a blog, write text in real time and managing content and comments.
Microweber is packed with features that allow you to create and maintain your Blog. You can easily add
new articles
,
write text
to
add videos
,
photos
,
organize galleries
, and much more important things to have a fully functional blog. Here, we'll tell you about the functions the substation supports.
List of posts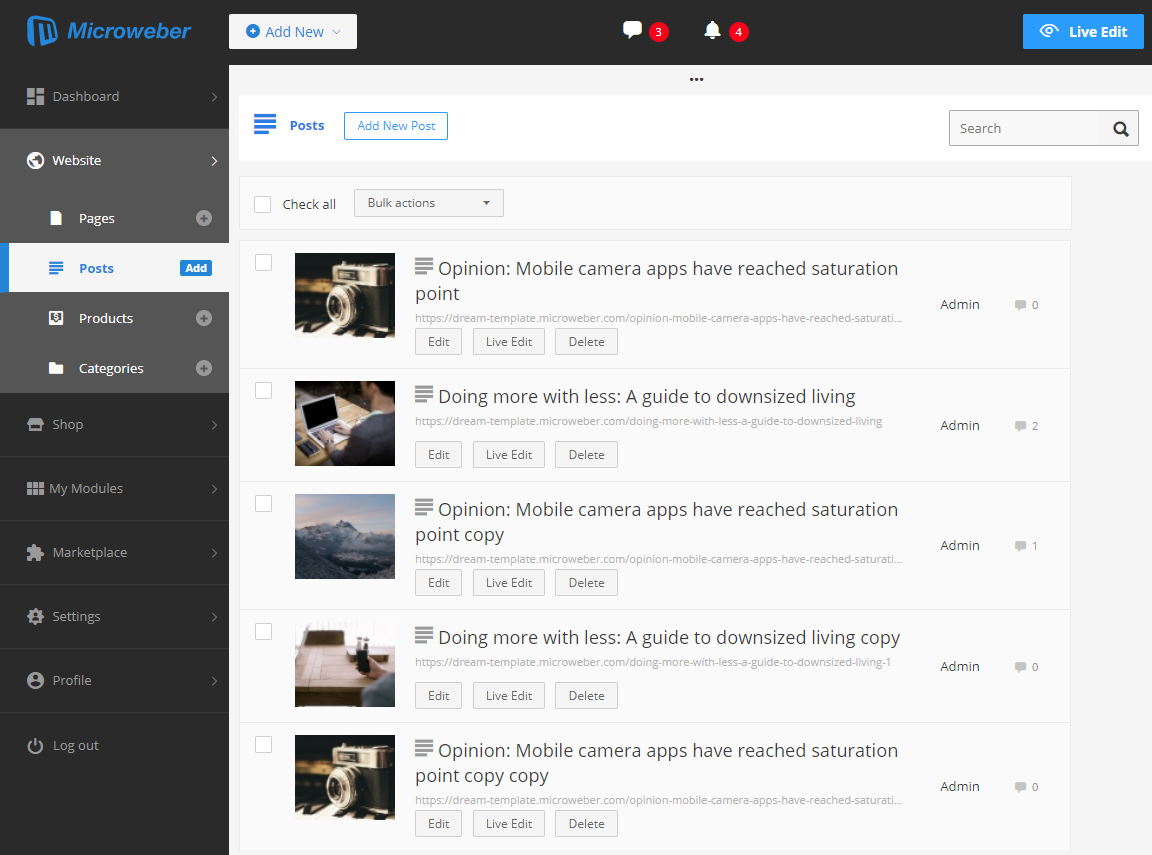 Add new post
There are two ways you can write an article on your blog. One is through the admin panel as shown in the picture below.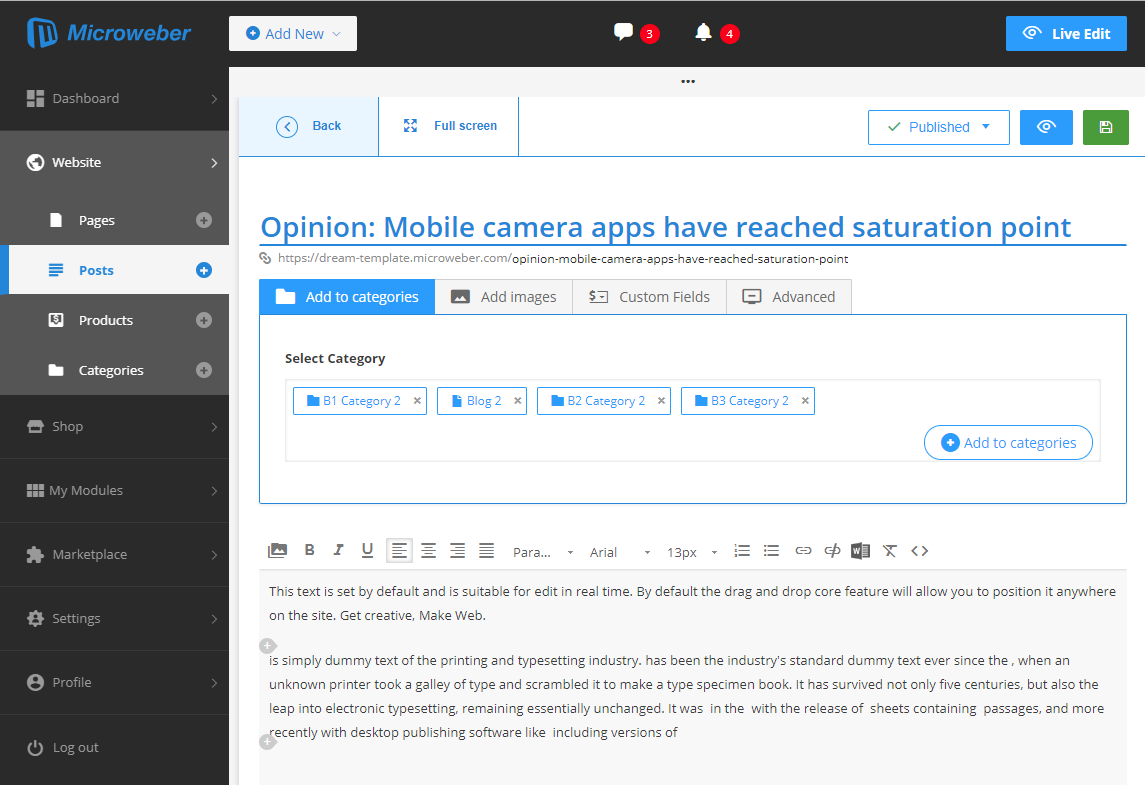 The other way to write an article is to use a Live Edit and to do it directly on your site. You choose which of the two ways is best for you.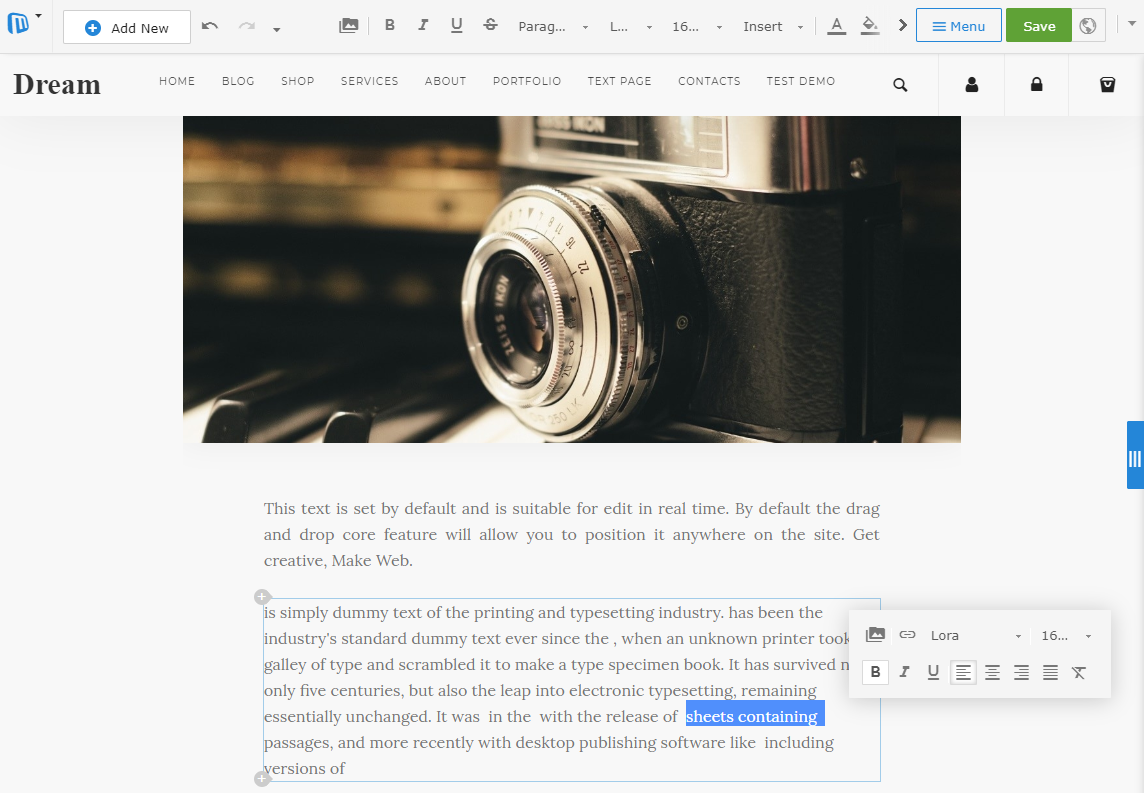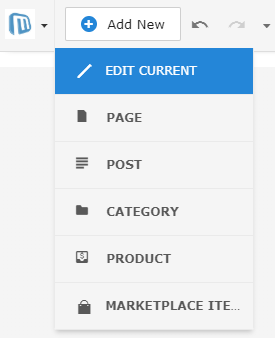 Also, when you are in a Live Edit, you can edit your post without going back to the admin panel. This is possible from the Add New button on the top-left  -> Edit Current
You can add new post also from here. 



Adding Modules
Of course, not only writing a text is important to have a perfect blog or an excellent article. We know this and we've predicted that you have almost no limitations on how to make a perfect blog. With Drag and Drop, you can easily add images, videos, audio, galleries, buttons, and more. All this happens extremely easily and in a fun way.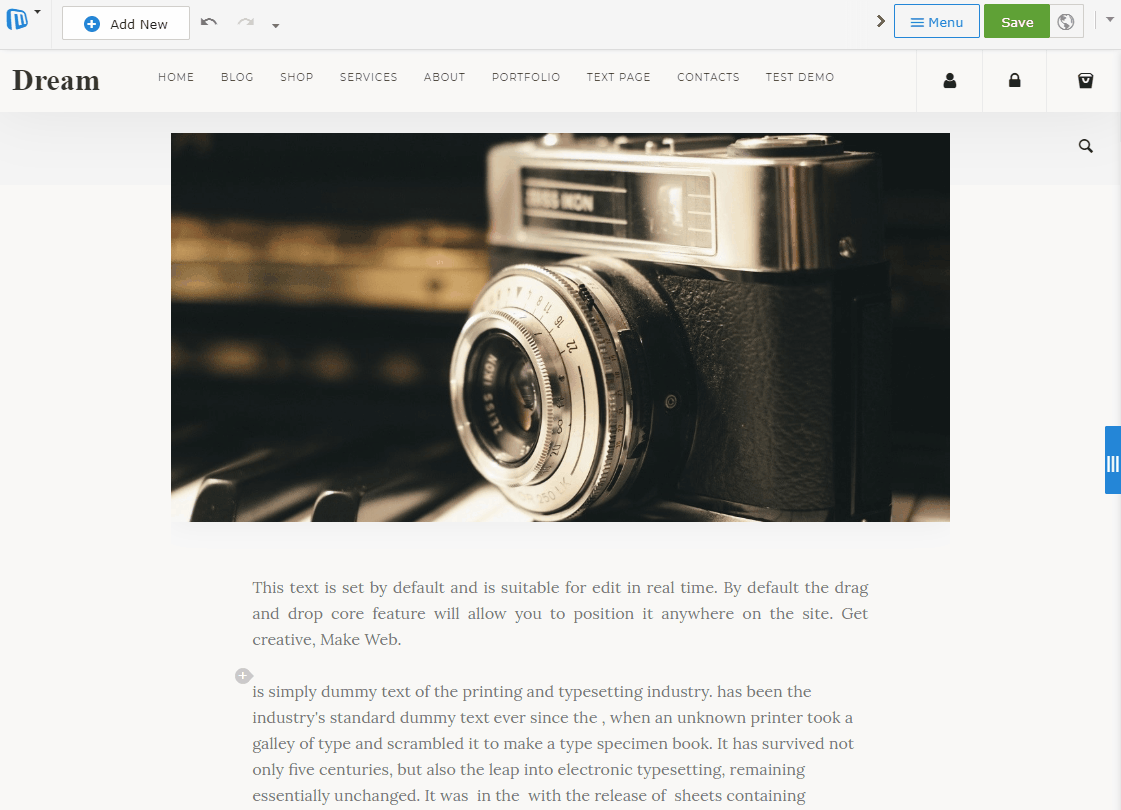 And last but you should know that you can track and moderate your comments from the coms module part of your blog post. You can open the comments both from the admin panel and from the blog post itself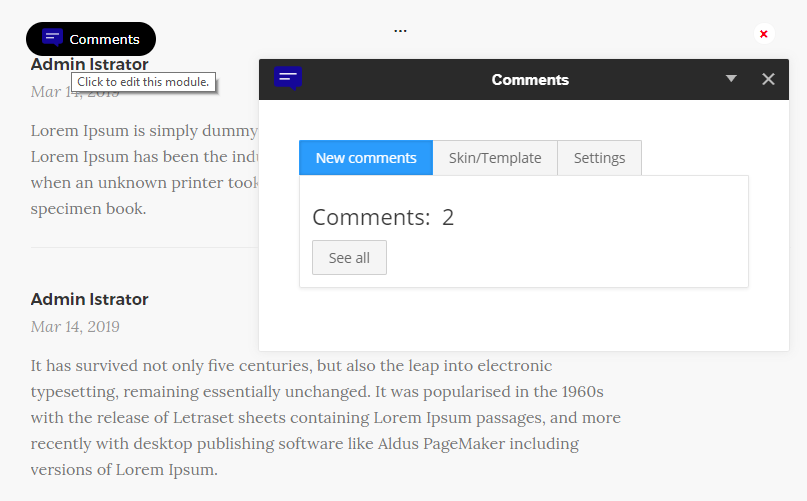 What do you think about this article? Please rate it bellow.
Оther features you may be interested in: